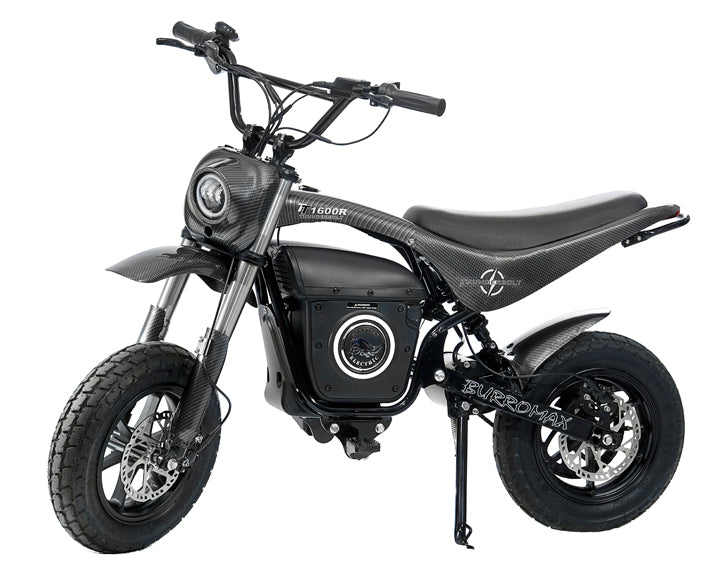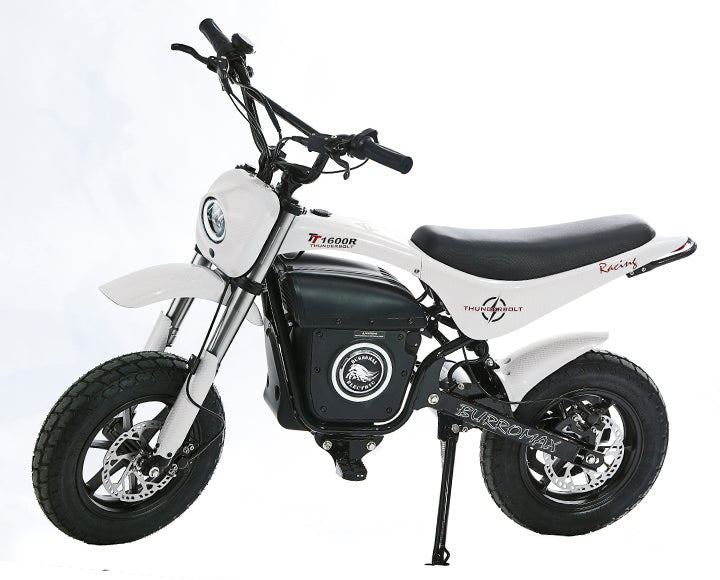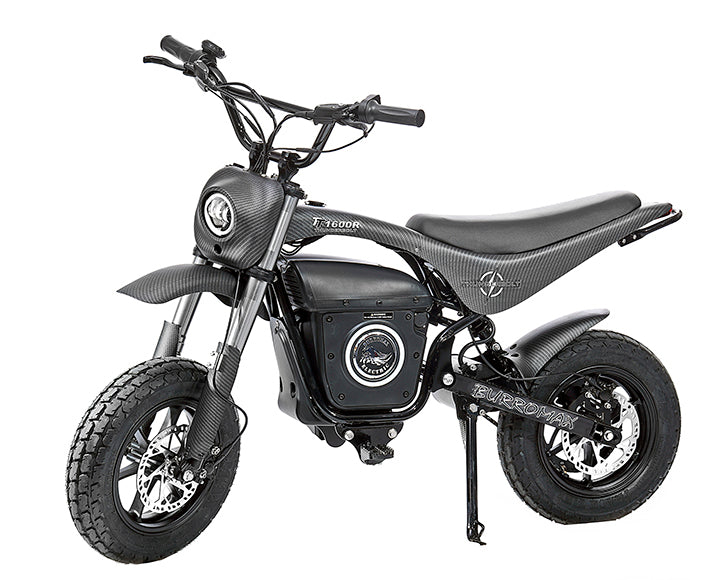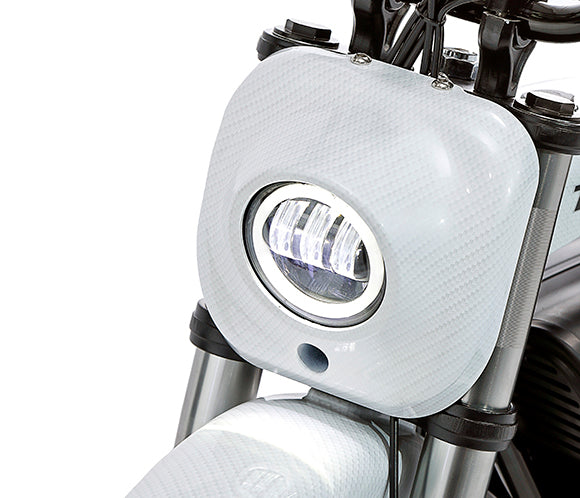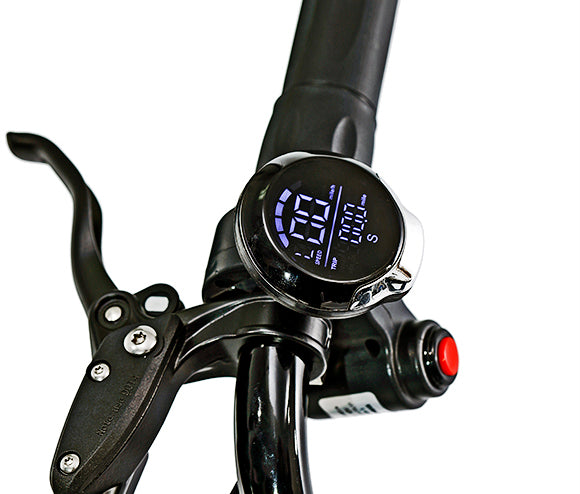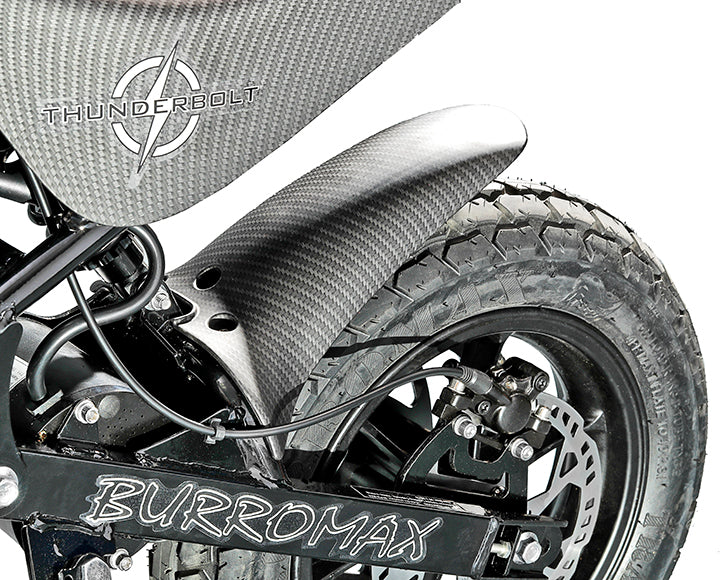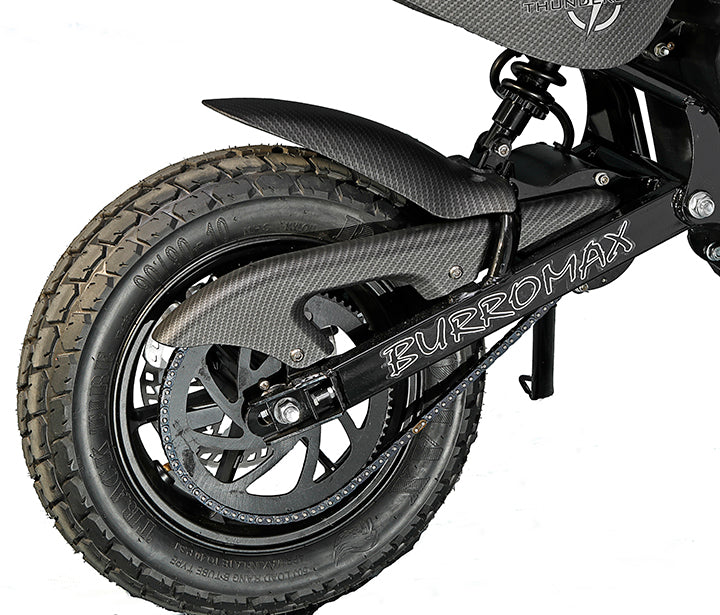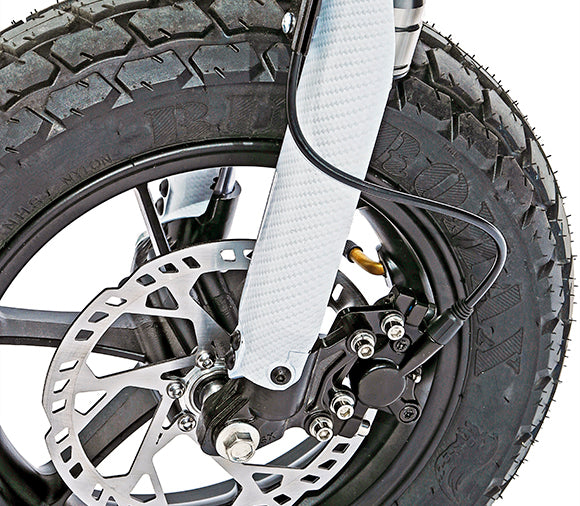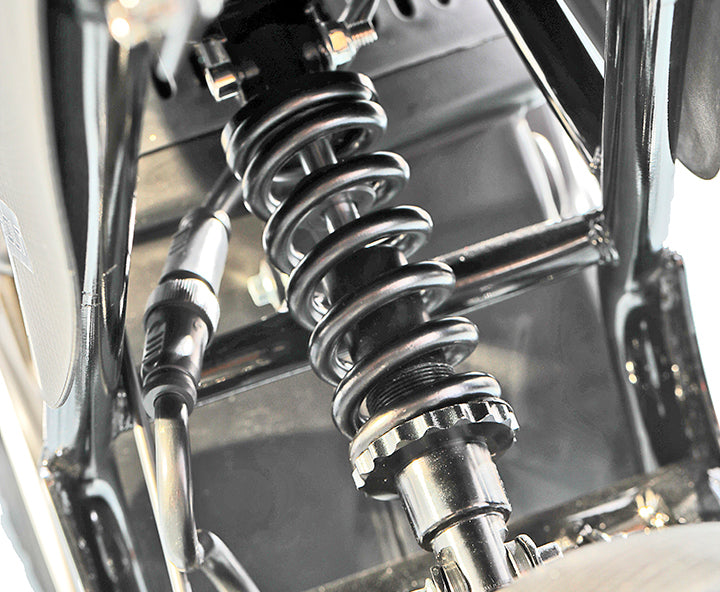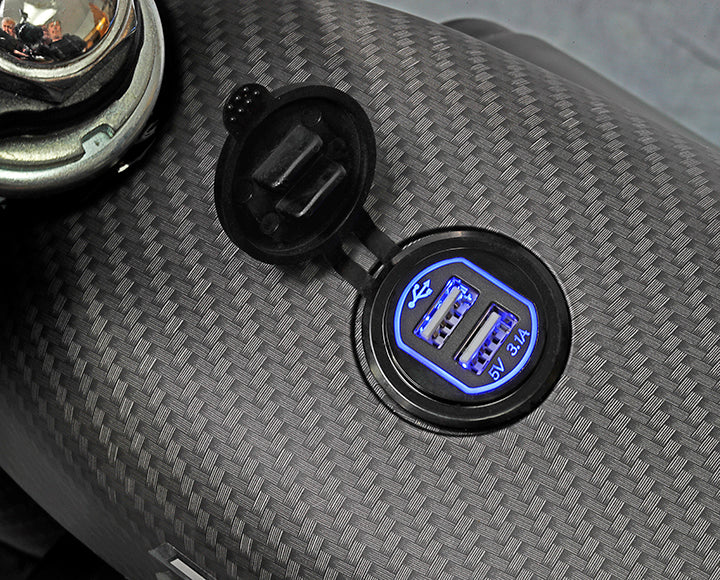 Electric Mini bike, TT1600R Lithium Ion Powered
**Please reach out to confirm availability and shipping details**
Description
The newest Burromax model offers up a larger bike that has lots of performance and features you will enjoy that are perfect for a utility bike like this one. With an extra padded seat this bike was intended to accommodate riders up to 6'4" comfortably and can pull up to 350lbs on pavement.  Burromax keeps the bike weight down to 98 lbs and packs in a ton of performance with 4 selectable ride modes. Two ride modes are soft and easy to ride and two ride modes for guys who want power right now! With stock gearing it comes in with a top speed of 32 Mph. Very cool LED Halo headlight and handy bright LED sidelights for safety and campers. This is a great bike for kids who started out on our smaller TT series bikes and want to go to a bigger more motorcycle sized bike. We are sure you will be impressed with the quality and features. Fun for the whole family!


Features

1600 Watt Brushless DC Motor with 52V 23.4 Ah Lithium Ion Battery
32 Mph on flat ground wide open with 200 lb rider - 16 Mph low speed
Up to 350 lb rider
4 Selectable Rider Modes - Standard Hi/Low and Sport Hi/Low (Sport is Hidden push button)
Handle bar mounted LED gauge with speed, voltage and range and Hi/Low push button
Super bright LED Halo head light, tail light and side lights-selectable
Dual USB ports for device charging
Hydraulic Disc Brakes
Burromax Track Tires for off road and pavement operation
Impressive full suspension for a great ride
Thicker seat for comfort
Handy grab rail
Waterproof micro plugs
4 Amp charger included
Telescopic front fork Suspension
Twist Grip variable acceleration control
Aluminum Alloy Wheels
Heavy duty retractable kickstand
Heavy Duty folding footrest
Long lasting chain drive
Tools included
Our most powerful model TT Mini Bikes
Upgradable - Motor sprockets are available for more low end or top end speed ranging
Expect 30 mile range with 200 lb rider and 18 miles with 350 lb riders on flat ground. Testing was done on road surfaces and with wide open throttle for entire test.
Fast charging, full charge in 4-6 hours and partial charging is OK
Lithium Ion Battery Performance - 23.4 AH 52V Lithium Ion NCM
Variable throttle speed
Up to 350 lb rider on flat hard pack surfaces and up to 200 lb riders for off road
Standard 18W 5000 Lumen LED headlight
New thin line LED taillight
Taller handle bars with cross bar for accessories
Accessories are available
Size: 53" x 13" x 26" (110 x 28 x 63)
Weight: 98 lbs (44.5 kg)
Proposition 65 Warning:
Battery posts, terminals, and related accessories contain lead and lead compounds, and handling this product may also expose you to sulfuric acid mist, chemicals known to the State of California to cause cancer and reproductive harm. Wash hands after handling.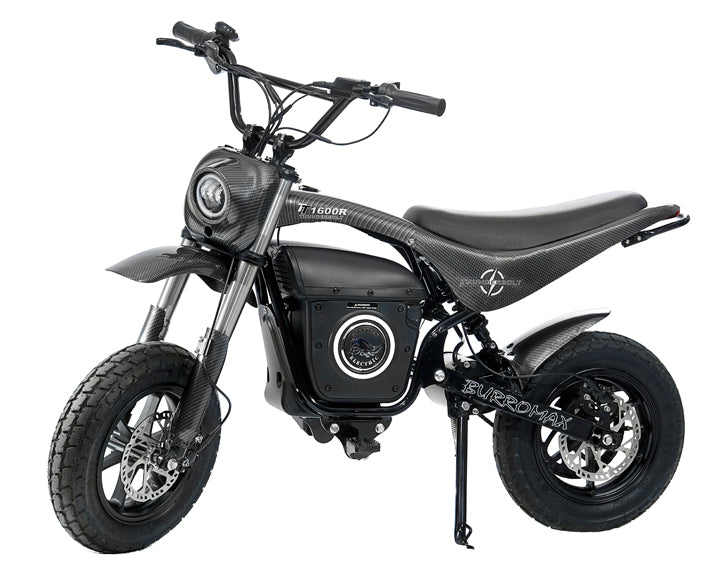 Burromax TT1600R Lithium Electric Mini Bike
Sale price

$1,995.00
Regular price

$1,995.00
Choose options